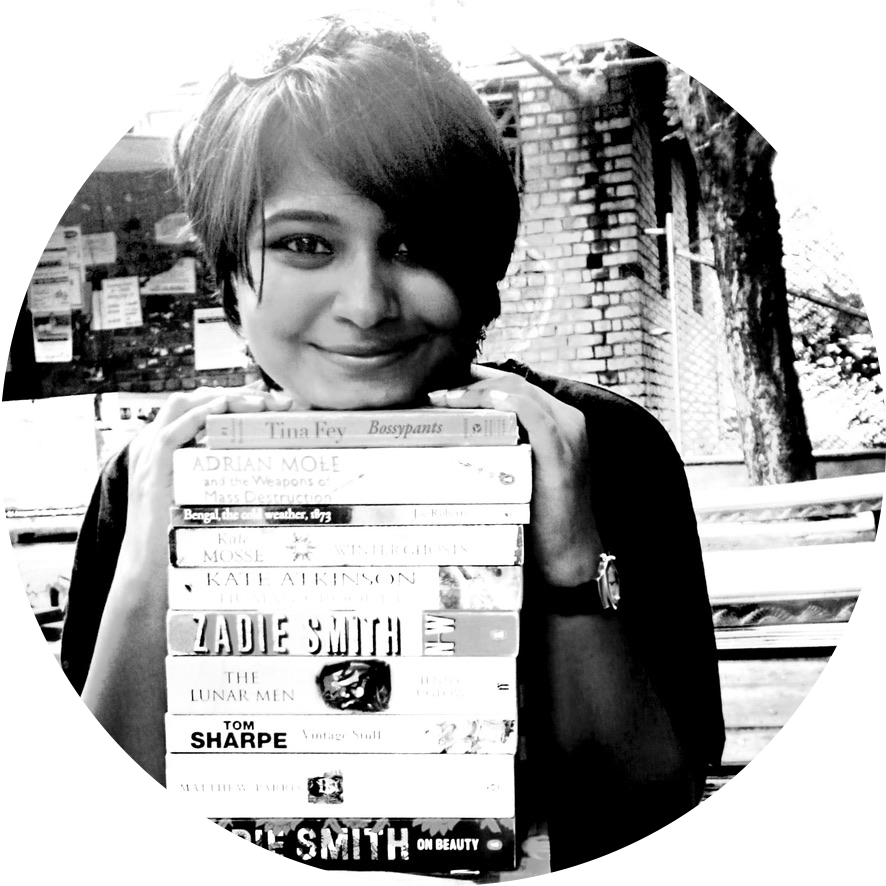 Titash is an illustrator and writer who grew up, one-part in Kolkata, and three-parts in her own head. She has two degrees in history, and is an alumnus of a university that some people like to call "anti-national." Thereafter she became an accidental journalist and worked with
The Wire
and the
Economic and Political Weekly
(EPW). 
When she was between these publications, she discovered that she was able to express herself better with art. After some calisthenics with various media and softwares, she began to illustrate professionally. Her art continues to be inspired by lived realities, and the attempts she made to document her mental health experiences. Her work remains rooted in ideas of feminism, community and social justice. And of course, fun. 
At EPW, she was indulged and allowed to be a mad-artist. So she set about making interactives from research articles. Her artwork has appeared on
Smashboard
, and
Feminist Realities
, among others, and she was featured by Indian Women Blog for her
coronavirus comics
.